BEBE Festival 2017 Collection. One morning I woke up to an email that I had been chosen to participate in bebe's Festival Faves campaign. It was probably one of the most exciting email I had received as a blogger in my life. It also had a contest in which who's ever Instagram picture that Bebe liked, they would win a number of prizes. Lucky to say, I WON THE 2ND PRIZE and won $250 to shop for some amazing pieces before heading to Coachella 2017.
I ended up picking this BEBE Emery Lace Dress in the color white. It just screamed COACHELLA right when I saw it. It featured a full lace dress with eyelash edge sleeves and a nice side slit for your legs which was perfect for the immense heat I was going to face at Coachella Valley. It was love at first sight and the thing I loved the most was how feminine and airy this dress was. If you've been to Coachella, one knows its one of the biggest fashion statements. The trick is not just finding something cute to wear, but also having your outfit be comfortable, temperature friendly to the desert heat,  and easy enough to use those dreaded port-a-potties. 
I really wanted to give a shoutout to Bebe for having a contest to share their summer festival clothes because it takes a lot of money to get tickets and housing for Coachella alone. I was so sad I wouldn't have anything cute to wear, but luckily I ended up having one of the cutest wardrobes all thanks to BEBE.
Shop the exact look!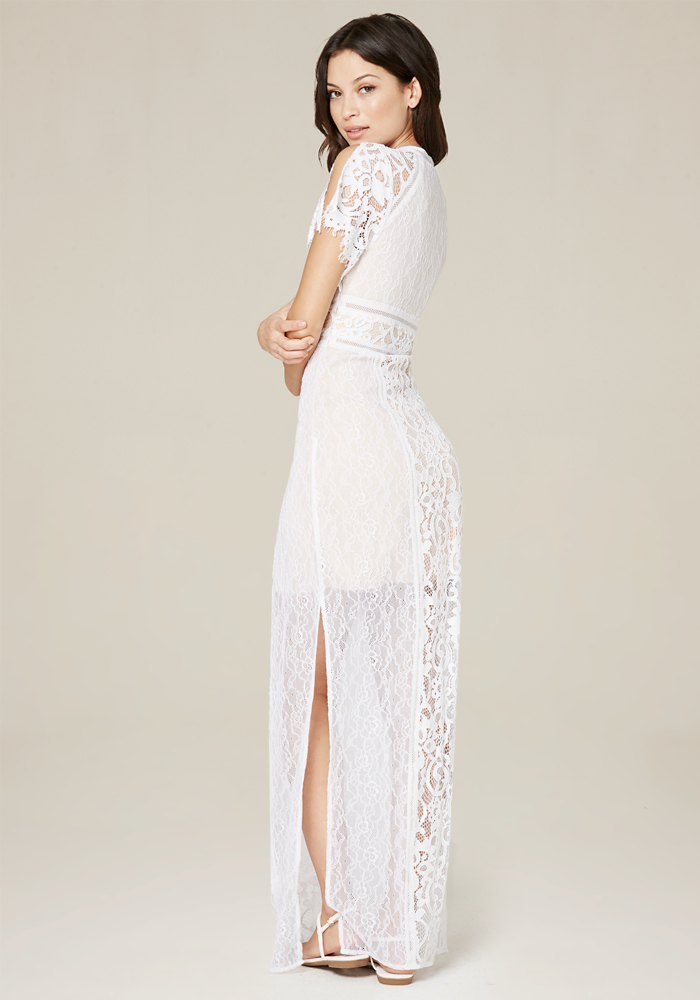 BEBE – Emery Lace Dress
This post has been sponsored by BEBE .
---
For more information or requests please contact
Julia Jverie
info@jverie.com